R3plife Mct Oil
When it comes to MCTs, purity matters! 100% coconut-based R3P LIFE® MCT Oil is as pure and effective as it gets. Free of Palm Oil and other inferior fatty acids such as caproic (C6) and lauric (C12) acids, our MCT Oil contains only a high ratio of the potent fast-acting caprylic (C8) and capric (C10) fatty acids
Non-GMO Verified / Sustainably Farmed / Certified Vegan / KETO Friendly
70% C8 Caprylic Acid / 30% C10 Caprylic Acid
32 servings per bottle
SUGGESTED USE
Healthy adults should begin by adding 1 serving daily to your cup of coffee, protein/collagen shake, or food. May use up to 3 times per day. Excessive use may cause digestive discomfort. 
NEW USERS
First 3 days start with 1/3 serving with food to assess your initial tolerance. Not to be used for frying. Can also be drizzled onto salads or already-cooked meals.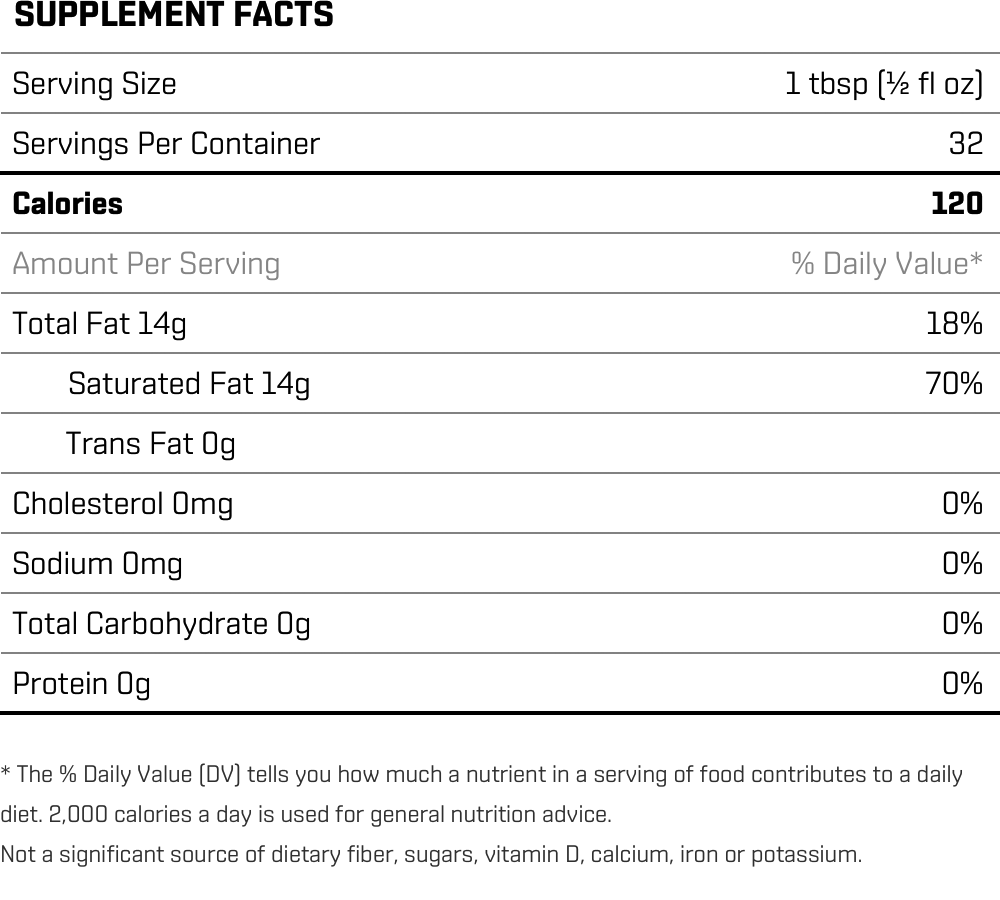 INGREDIENTS
100% Medium Chain Triglycerides (From Modified Coconut Oil). Contains: Tree Nut (Coconut). Ingredients in this product are not genetically modified. Suitable for many eating programs including keto and paleo diets.